Technology has transformed almost every area of life, and the education sector has not been left behind. Numerous digital classroom tools can be used to facilitate learning. They range from learning management systems, assessment tools, virtual reality and augmented reality tools, social tools, and courses.
Below are 10 useful digital classroom tools for innovative teachers and students.
1. Google Classroom
Google Classroom is a learning management system (LMS) that enables teachers to manage the learning process. It can be used in different ways, including distributing and completing assignments, communicating with students and families, sending out private messages and announcements, sharing content between teachers and students and among students, creating assignments on Google Slides and Docs, etc.
It is available as a mobile app for iOS and Android. It is free for schools using Google Apps for Education. However, schools can choose the paid G Suite for Education tier. It offers additional features such as video conferencing and advanced security. The app is suitable for use in grades 3-12.
2. Socrative
Socrative is an excellent K-12 educational tool for assessing students. It lets teachers set quizzes and other forms of assessments. It can also be used to create polls and conduct surveys to collect data from students.
It can be used in real-time or as a supplemental assessment tool. It includes features such as instant grading, feedback, and analytics to track student progress. Students can easily access Socrates on any web-enabled device, including smartphones, computers, and tablets. The basic version is free for both teachers and students. However, there are paid options that offer more advanced features.
3. Google Expeditions
Google Expeditions is a free educational augmented reality (AR) and virtual reality (VR) tool created by Google. It enables students and teachers to go on immersive virtual tours in different locations worldwide. It is available as an Android and iOS app, and you will need the Expeditions kit. The app is suitable to use for learners of all levels.
The Expeditions kit consists of VR headsets, a router, and a tablet. The tablet serves as the teacher's control. While exploring the destinations, students can interact with the various locations in 3D. They can also learn about the location's history, culture, and geography.
4. Khan Academy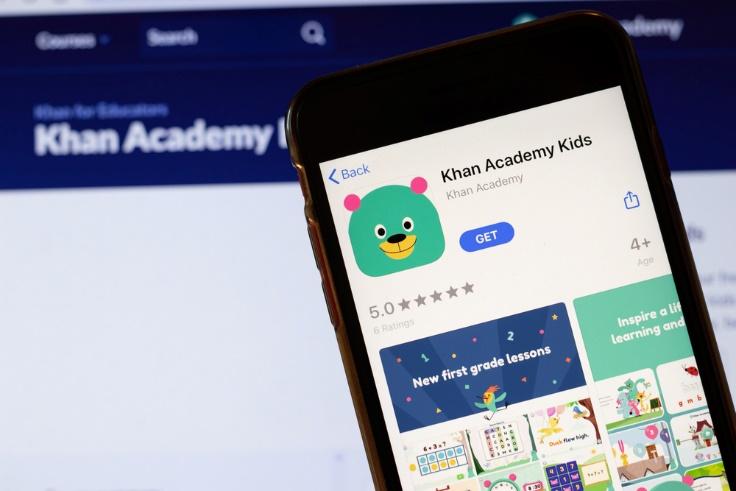 Khan Academy is a nonprofit educational organization that offers students free online courses and learning resources. It primarily focuses on K-12 students, but there are a few college-level courses.
The online learning platform was founded in 2008 by an educator named Salman Khan to provide world-class education to underserved communities. It covers various subjects, from science to math, history and economics. There are a variety of educational resources, including video tutorials, personalized learning dashboards, and practice exercises.
5. Duolingo
Duolingo is a great tool for helping middle school students learn a new language. It can be used to learn a wide range of languages, including Spanish, German, French, Chinese, Japanese, English, and many more. The free app can be used on iOS, Android, and web-enabled devices.
It uses gamification to make learning a new language engaging and fun. It offers short, interactive lessons covering grammar, pronunciation, and vocabulary. The bite-sized lessons are easy to complete and include space repetition exercises that allow students to repeat new words. Quizzes and exercises follow lessons to test the student's understanding immediately.
6. Quizlet
Quizlet is a digital learning tool that makes it easy to study any subject. Students often use it to prepare for tests and exams. Andrew Sutherland developed it in 2005 to help him study for a French vocabulary test.
It allows users to create and share study materials such as flashcards, study guides and quizzes. It offers different study modes, including flashcards, spelling, tests, and matches.
Quizlet offers free and paid iOS, Android, and web-enabled plans. The free plan has ads, while the paid plan is ad-free and has additional features such as image uploading, voice recording, and image uploading. The app can be used by students in any grade level.
7. Kids A-Z
The Kids A-Z app is free to download and offers various interactive videos and activities students can participate in. There are also hundreds of books, exercises, and other resources for teachers and students to support reading skills. There are quizzes the students can complete that correspond with what they are learning and help to increase comprehension.
The students' work will be scored and reported to the teacher automatically. Customization of this app is also easy because of the personalized robot avatar and space rocket that uses stars the students earn when they complete different activities.
There is also a paid subscription option called Raz-Kids Science A-Z and Headsprout content. Kids A-Z is best suited for students in Kindergarten up to grade 5.
8. Nearpod
Nearpod makes learning highly interactive and fun. It is best suited for middle school and high school students. The free app enables teachers to create multimedia-rich lessons that include polls, quizzes, images, videos, etc. Teachers can upload content on the platform to create different libraries for different lessons.
One of the best features of Nearpod is that it enables teachers to engage and assess students in real time. For example, teachers can present a lesson, write on lesson slides, and ask questions for students to respond to in real time. It also enables teachers to tailor their teaching methods to different students.
Nearpod has a feature that teachers can use to create different versions of the same lessons to cater to the different learning styles of each student.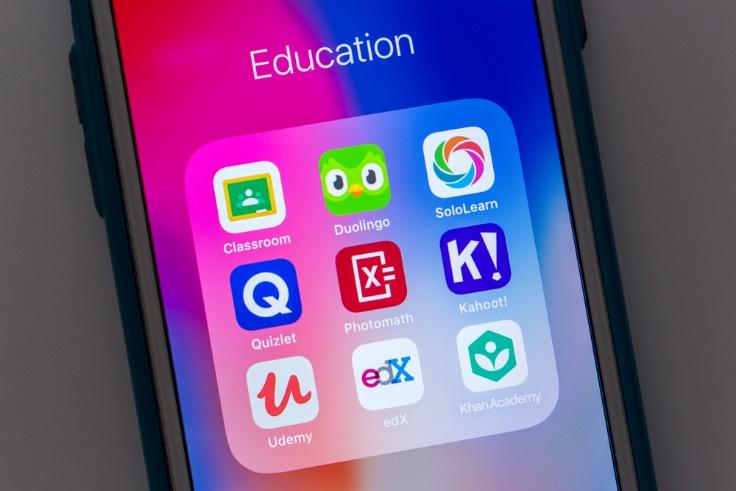 9. Padlet
Padlet is a free web-based virtual digital bulletin board that can be used by a wide range of users. Teachers can use it to relay important information to students. It can be used to share images, videos, links, texts, and other types of content. It can also be used as an educational technology for interactive and collaborative learning. Padlet is best suited for grade 9 and above.
10. Scratch
Scratch is a free block-based program that teachers and students can use to create interactive games, animations, and projects. Its design features a drag-and-drop interface for easy use. It can be used for both simple and complex projects. Users can also collaborate on various projects. It has broad usage beyond educational settings.
The program is available in two levels: Scratch Jr. for pre-K to first grade, and Scratch for grades 2 to 8.
Conclusion
When choosing suitable digital tools for the classroom, consider your needs, their features and capabilities, grade level, and ease of use. Remember that while some digital tools are free to use, others require subscriptions.
Digital classroom tools help to create a hybrid learning setup to improve student engagement. These digital learning tools are helpful to have in virtual classrooms as well as a traditional classroom setup.