Does earning credit for salary advancement seem like more of a headache than it's worth?
We've been there and understand your frustrations…
We know that Salary Advancement for K12 Teachers is an important and overlooked piece of the Professional Development puzzle. Researching worthwhile options can be difficult and time consuming. Even still, many Continuing Ed. credits can often be less valuable because they don't transfer from district to district. Our University approved courses grant you transferable credits that are accepted across the United States.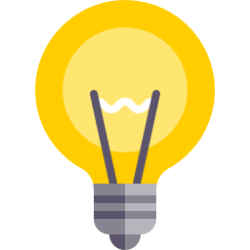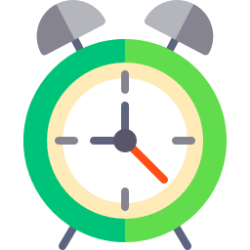 Achieving Salary Advancement on your schedule…
The idea of Salary Advancement sounds nice…but where will you find the time? With your busy schedule as a teacher, taking professional development courses just seems impossible.
 Fortunately, our PD courses can be completed from anywhere and at anytime. Whether on a road trip, nestled in your favorite coffee shop, or simply lounging in the backyard while watching your kids, our self-paced courses are designed to fit your schedule. You can focus on one course per semester or complete several; the choice is yours.
What I found is that the credits are University approved so they work at almost any district. These courses are so easy to fit into my schedule & they actually give you applicable strategies. As a wife and a mother, I can't image being able to get my Professional Development done any other way than through Credits for Teachers."
After taking a few courses, I got a salary increase in my first year and I used that money to pay for all of my additional courses. Doing my CE credits through Credits for Teachers was a no-brainer."
Investing in your professional development is one of the most important and overlooked areas for K12 teachers. Our goal is to provide you with the opportunity to learn better teaching strategies, achieve your next salary advancement or renew your teaching license while still maintaining a work-life balance.
Still on the Fence?  100% No-Hassle Refund 
We know it can be risky trying something new and at the end of the day we want you to succeed.  That's why we give students a 100% refund if they register for a course and within 30 days decide it just isn't right for them.
List of Courses you can take
Teaching English Language Learners
Reading Comprehension
Providing Student Choice Opportunities
Increasing Student Engagement
Differentiating for Gifted & Talented Learners
Advanced Differentiation: Using Differentiated Learning Plans & Tiered Assignments
The BSCS 5E Instructional Model: An Inquiry-Based Method of Instruction
Building Relationships with Students
Improving Motivation and Behavior through Classroom Structures
Co-Teaching: How to Maximize Your Teaching Resources
Communicating with Parents & Families
Basics of Differentiation
Effective Discipline in the Classroom
Integrating Standards Effectively
Providing Interactive Learning Experiences
Why do Teachers prefer our online Professional Development courses?
Frequently Asked Questions